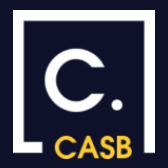 Cloud Access Security heb je gewoon nodig
Ontdek, analyseer, beveilig en beheer gebruikersinteractie met cloud applicaties. Bereik volledige zichtbaarheid en controle met een complete CASB-oplossing (Cloud Access Security Broker) en bescherm de moderne mobiele medewerkers. Geïntegreerd met Web Security voor zichtbaarheid en bescherming in elke fase van een aanval.
De flexibele architectuur van CensorNet CASB wordt ingezet met behulp van agents of gateways, of beide, om te voldoen aan de behoeften van organisaties van elke omvang. Gebruikers genieten van een snelle, onopvallende ervaring en de vrijheid om te werken, wanneer en waar ze maar willen.